Regular price
$260.00 USD
Regular price
Sale price
$260.00 USD
Unit price
per
Sale
Sold out
Mindfully Minimal

Introducing our Toddler Table and Chair Bundle, the perfect starting combo for your little one's learning journey. This thoughtfully designed bundle includes an adjustable-height table and chair set, ensuring optimal comfort as your child grows. With easy height adjustments, this set will be their reliable companion from their early years to beyond.
Accompanying the table and chair set is our versatile mini shelf, a practical addition that enhances the functionality of the bundle. This shelf provides a dedicated space for your child's meals, allowing them to independently access their food and develop self-feeding skills. It's also a handy organizer for art supplies, keeping crayons, paints, and brushes within reach for their creative endeavors. With convenient pegs, you can hang bibs, rags, or other essentials, keeping everything tidy and easily accessible.
Crafted with the principles of the Montessori method in mind, our bundle promotes self-directed learning and exploration. The sturdy construction of the art table and chair set ensures stability and safety, while the thoughtful design prevents toys and items from falling off the table. By providing a supportive and engaging environment, our bundle allows your little one to learn and grow with confidence.
Elevate your child's learning experience with our Toddler Table and Chair Bundle today. With its adjustable features, versatile mini shelf, and Montessori-inspired design, this sensory table bundle is a must-have for nurturing your child's independence and creativity. Order now and let the joy of discovery begin!


View full details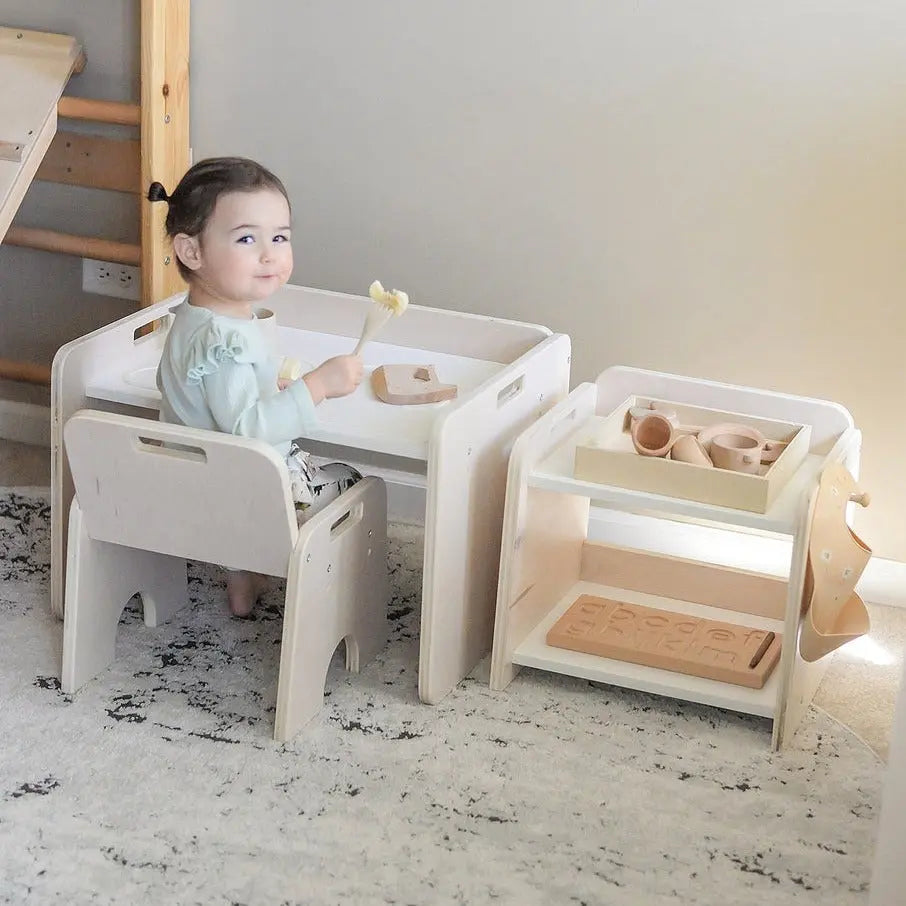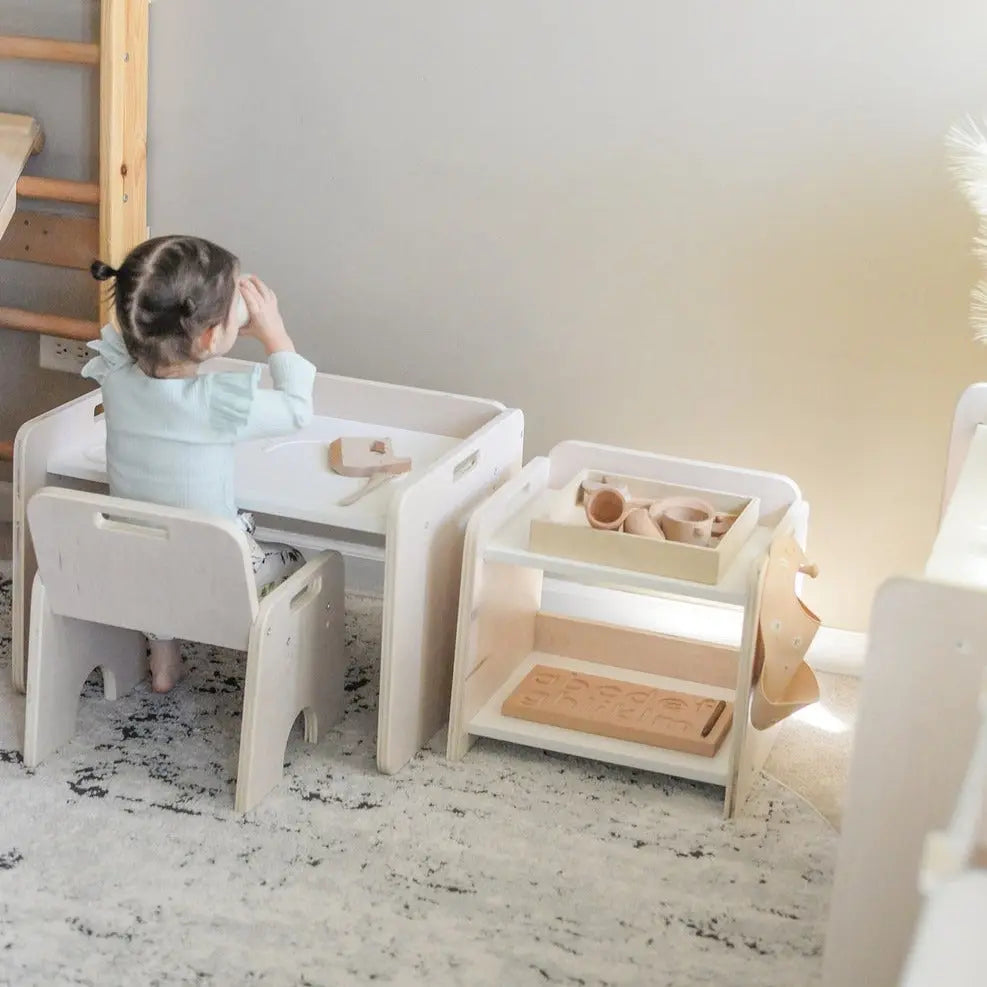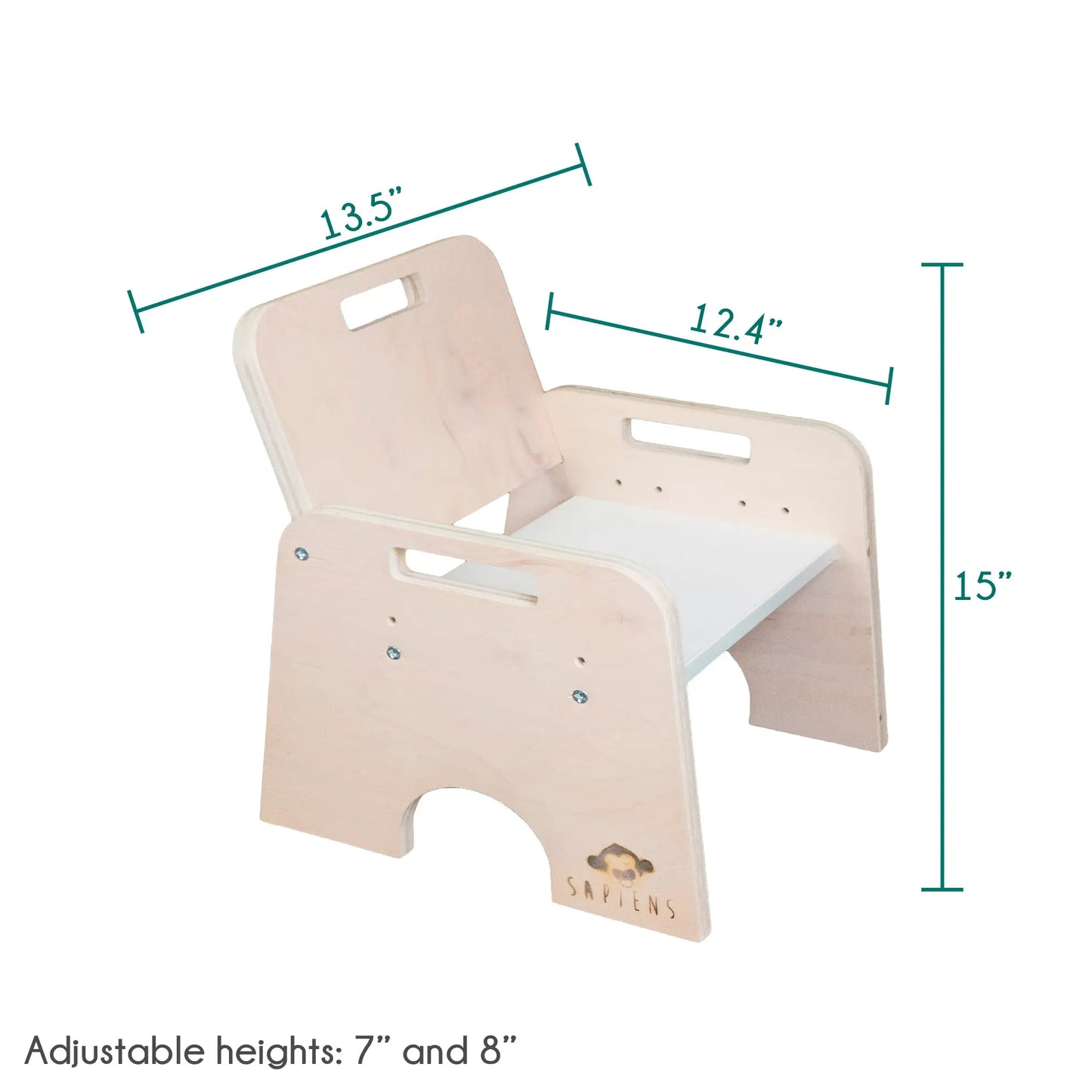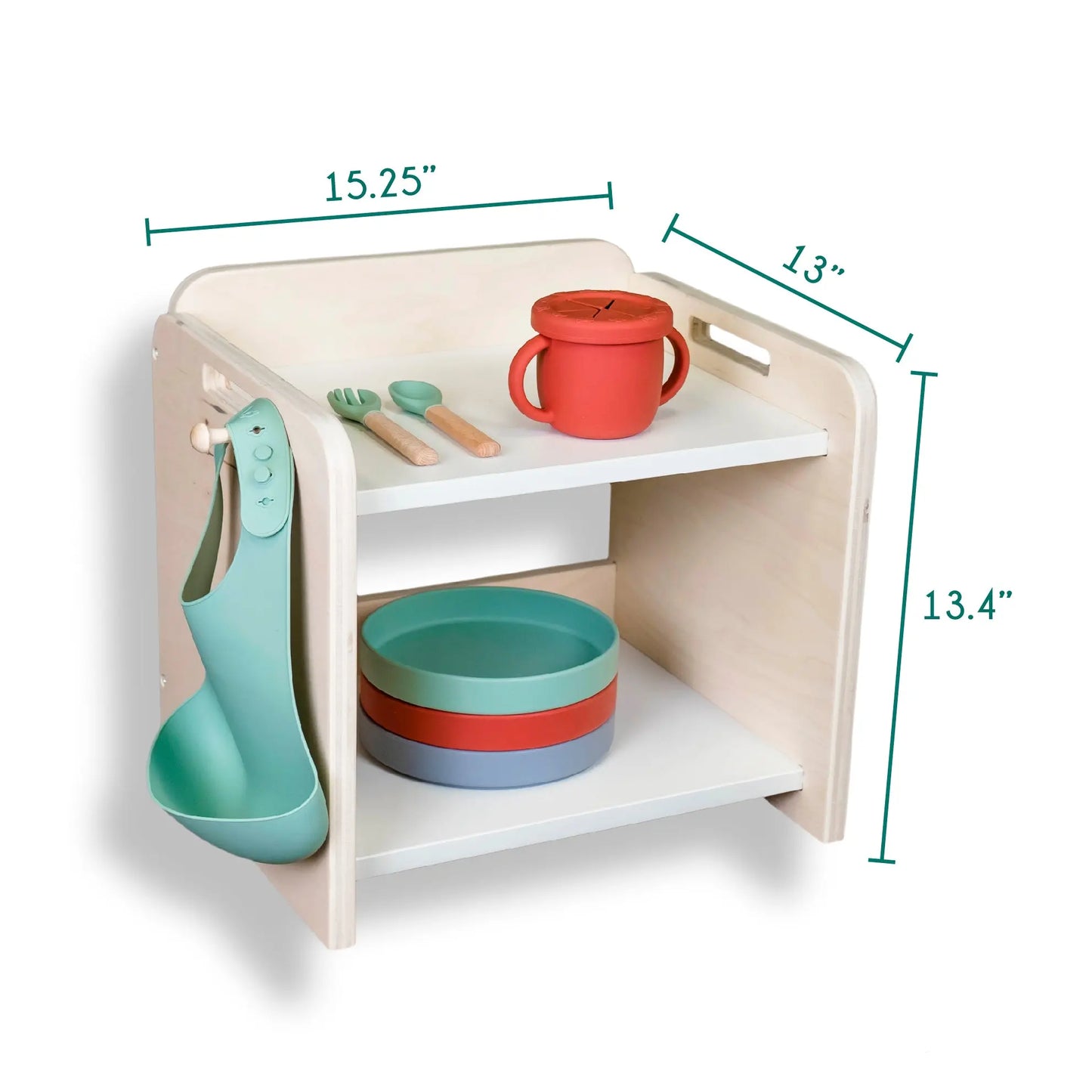 Express Monkey Dispatch
Most furniture stores will make you wait for weeks, if not months, before shipping your product. At Sapiens Child, we have your product ready to ship within one or two days of your order, so you can enjoy it sooner and spend less time waiting.
If you come to our store you can take it home right away.
Frequently Asked Questions
What is the return policy?
How do I clean this product?
What is a Papaya Mini Shelf for? How use does it have?