Cyber Monday Sale is ON!
10% off to the first 50 orders!
Use the promo code "Cyber10" during checkout.
Offsetting "The Indoor Generation" 
We once shared our mornings surrounded by nature, but times change. Our kids spend more time indoors, in a world not built for their needs. Everything appears oversized for them.
We acknowledge this challenge, and while we encourage kids to be outside, we also aim to make indoor time more meaningful. Our Montessori-inspired, child-centred, space-efficient furniture fosters well-being, independence, and harmony, deepening the parent-child bond.
As a first-time parent, rest easy knowing you will create a secure, nurturing haven for your little one to thrive. 
About Sapiens Child
Sapiens Child is a family-owned Vancouver-based brand. We design and manufacture top-quality furniture for kids that nurtures your child's well-being while fostering emotional connections between you and your little monkey.
Our Montessori-inspired designs transcend mere aesthetics, curated to be both age-appropriate and space-efficient, making them the perfect solution for small living spaces.
As a first-time parent, you can trust that our products are safe, purpose-built, and will provide the best environment for your little one to thrive.
Our Story
No Monkey Business
At Sapiens Child, we want both parents and little monkeys to be absolutely bananas about our products. We understand things sometimes just don't work out. That's why we offer a no-questions-asked guarantee for 60 days after your purchase.
Learn More
GROW WITH ME

Adjustable for every stage of growth.

COMPACT

Designed to fit in small spaces.

VAN MADE

The only one manufactured in Vancouver, Canada
From the owner, how it all started.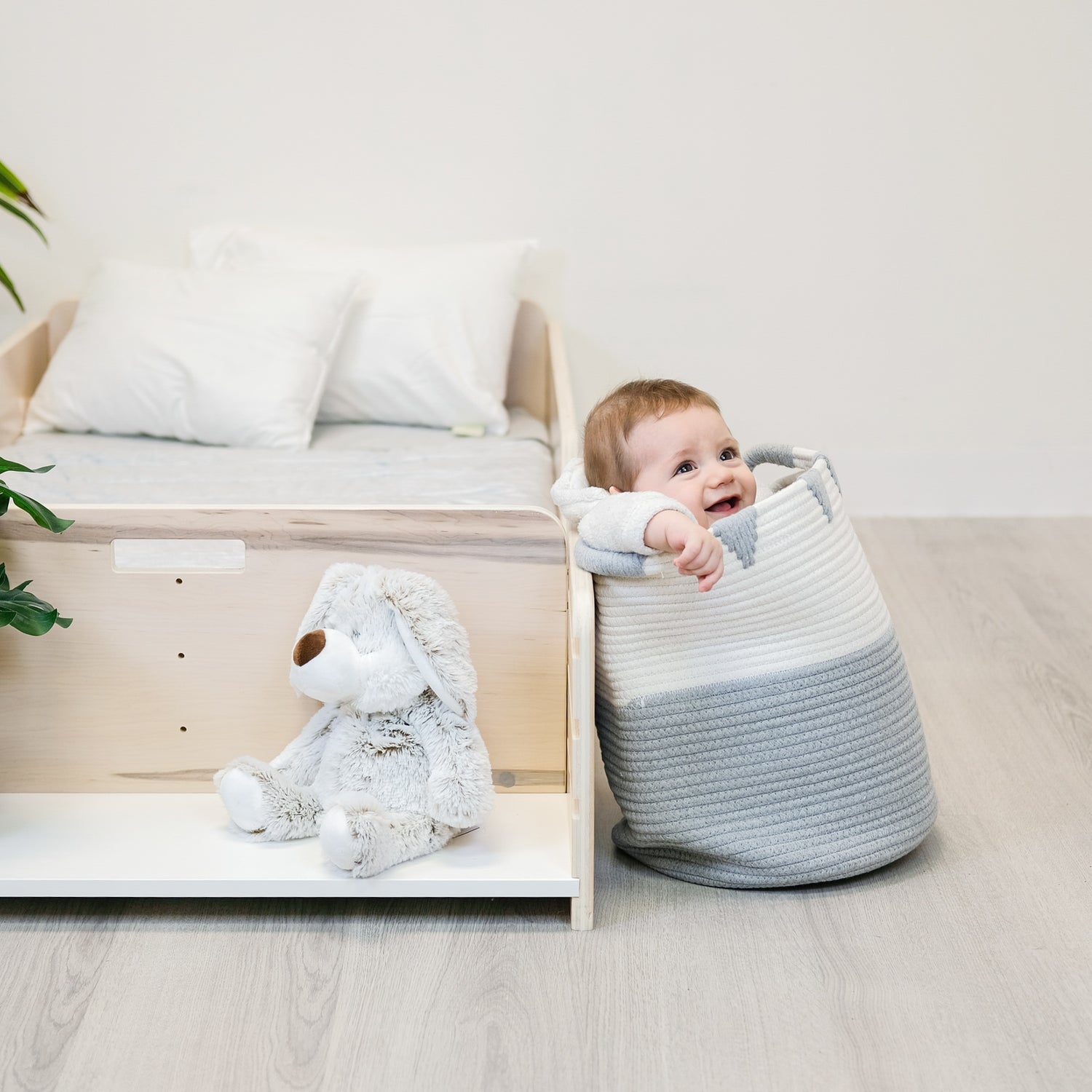 Safe Heaven
No ifs, ands, or buts - kids' safety is a must!
We use non-toxic, ethically-sourced materials. We varnish with clear gloss Ecos Paints, a non-toxic, water-based, eco-friendly clear solution.
But we don't stop there, every piece of furniture we create has rounded corners and edges for added protection. We make sure they are sturdy enough to withstand even the most adventurous of toddlers.
Discover, Create, Grow: Your Toddler's Journey